---
[ HOT TOPIX ]
Bacchus TWENTY FOUR DX-BGP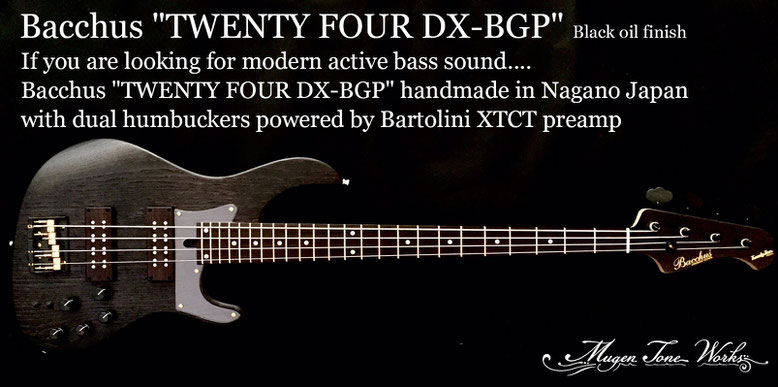 Bacchus "TWENTY FOUR DX-BGP" is the limited highest model of handmade series with brilliant spec. This bass handmade in Nagano, Japan by top class luthier. Very smooth maple neck with 24 fret 34" scale ebony fingerboard.  Two piece light ash body has dual humbuckers of Bartolini XTCT preamp with coiltap and passive on / off toggles. Main volume, notched balance, 3 band EQ, notch and boost.  High end gotoh hardware in black/gold. The body color is Black oil finish, it`s so smooth and pleasant feel for your hand.
<SPEC>
BODY:ASH 2P
NECK:MAPLE 1P
FINGER BOARD:EBONY
SCALE:34inch
RADIUS:310R
WIDTH AT NUT:38mm
MACHINE HEADS:GOTOH/GB11W B
NUT:BONE
PICK UPS:BACCHUS/JBT-ALV set
PREAMP:Bartolini XTCT + MCT500
BRIDGE:GOTOH/404SJ-4C
CONTROLS:1Vol,1Bal,3EQ,Coil Tap SW,Pre On/Off SW
FINISH:OIL FINISH
With Bacchus Gigbag
---
Bacchus WL-007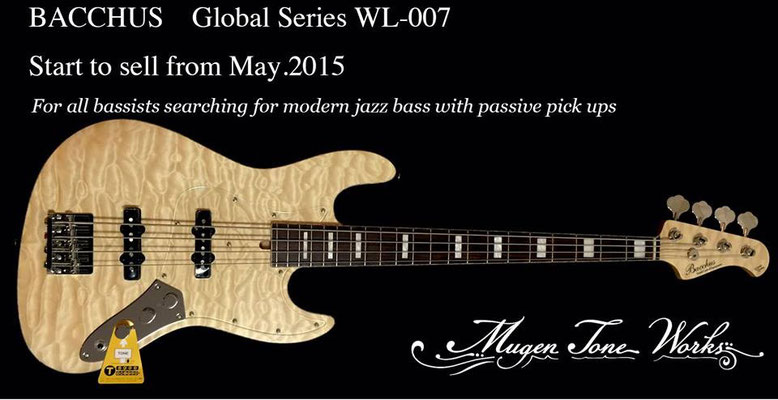 This Bacchus WL-007 has beautiful quilted maple bodytop.The slightly down-sized body offers a comfortable neck and smooth playability, and the truss rod adjuster set at the body-end of the neck makes for easy adjustment of neck relief.
The push-pull tone pot works as a 'Turbo Switch' function. Pull it up, it will make a more powerful and fat sound.
<SPEC>
BODY TOP:QUILTED MAPLE
BODY BACK:ALDER
NECK:MAPLE
FINGER BOARD:ROSEWOOD
SCALE:34 inch
WIDTH AT NUT:38mm
NUT:ACRYL
PICK UPS:Bacchus/JBA
BRIDGE:JB Type
CONTROLS:2Vol, 1Tone(Pull up Turbo SW)
FINISH:OIL FINISH
---
Momose MC1-STD in stock now!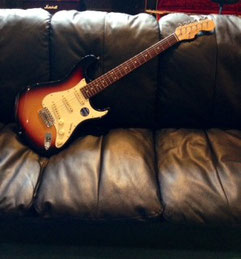 !! NOW IN STOCK !!
Momose MC1-STD 3TS
The body is made of Alder wood which has punchy and fat sound.
The original contour shaping gives more fitness, so you can access and play at high frets comfortable. Also the neck has an amazing arranging rod and it helps MC1-STD kept in good condition easily.
BODY:ALDER 2P
NECK:MAPLE
FINGER BOARD:MADAGASCAR ROSEWOOD 
SCALE:25.5inch
WIDTH AT NUT:42mm

NUT:OILED BONE
MACHINE HEADS:GOTOH/SD91-05M MG
FRETS:JESCAR FW9662-NS
PICK UPS:YUTA VS-1
BRIDGE:GOTOH/GE108TS
CONTROLS:1Vol, 2Tone, 5Way PU Selector
FINISH:TOP LACQUER
---
Marue case ขายที่ Music Concept (Central World) ตอนนี้ ‼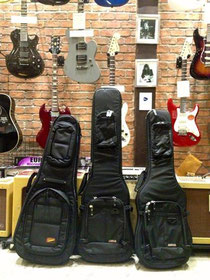 ---
SeventySeven Exiotic wood sereies
ลายไม้แปลกใหม่สำหรับเซเว่นตี้เซเว่น
ไม้มะม่วงเป็นหนึ่งในวัสดุไม้ที่ดีที่สุดในการทำกีต้าไฟฟ้าสีของไม้เหมือนKorinaและลายไม้ของไม้ค่อนข้างมีความเป็นเอกลักษณ์เหมือนกับspalted maple ลักษณะเหล่านี้เองทำให้ ALB and RBN มีรูปลักษณ์ที่แปลกใหม่ด้วยลายที่สวยงาม
ไม้มะม่วงให้เสียงที่คล้ายคลึงไม้มะฮอกกานีให้โทนเสียงไปทางทุ้มและอบอุ่น
มันหมายถึงวัสดุนี้คือวัสดุที่ดีที่สุดสำหรับกีต้าร์  SeventySeven ALB และ RBN semi-hollow 
---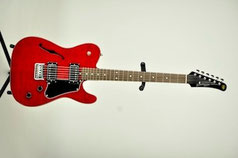 SeventySeven announce new RBN
เซเว่นตี้เซเว่นกำลังจะออกรุ่น RBN2 จากซีรี่ย์JE
โครงไม้อัลเดอร์กึ่งกลวงประกอบด้วยไม้Flame maple
For more detail click here.
---

Iroha`s "Sakura" finally get a new color "Vintage White"
Iroha provide the finest guitars from Kyoto, Japan. This guitar made in Japan, has high quality woodwork and light weight. "Vintage White" is the new color. Check more details from here.