Protection gears made by Marue for keeping your instruments perfectly
---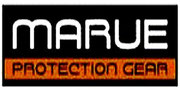 Protection gears made by Marue for keeping your instruments perfectly
Marue provides strong lightweight cases for your guitar and bass protection. 
The "Hyper" electric guitar case is so lightweight, has strong protection.
"Hyper" is a hybrid guitar case—looks and feels like an ordinary gig bag, protects like a hardcase— features an ultralight laminated foam shell made of ABS panels. 
Moreover, this case has wide shoulder straps packable into backside help your transfer in crowded area. 
Also, "MPG Moiskeeper" has strong characteristics, too. It constructed with high-tech materials, features a waterproof outer shell and uses "Moisfine" for layer of foam. 
The "Moisfine" is a special acrylate fiber having moisture-absorbing characteristics at least 3 times as high as that of wool and 5 times-that of cotton; it repeatedly absorbs/releases moisture depending on atmospheric conditions. It has the highest value of moisture-absorbing characteristics for players in the Southeast Asian cities. 
---
---